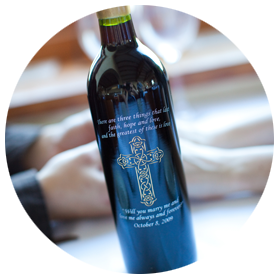 Our Modern Romance of Wine
Our true love of wine and the Ramona Valley really began on our 6-month date in October of 2008 to Apple Days in Julian. The tasting rooms there were filled to the brim, so we decided to stop at a winery on the way back to San Diego for a tasting. Johnny Schwaesdall of Schwaesdall Winery was the first to answer the phone, and treated us to an amazing afternoon of delicious wine, tour and a private barrel tasting. Soon after, we began helping out in his tasting room, and later assisted at La Finquita. There was something so relaxing and peaceful about being in the wineries, and the dream of owning our own winery and vineyard began to take shape.
A year later we were engaged, a beautiful, heartfelt proposal complete with two etched bottles of the tawny port we tasted directly from the barrel on our first visit to Schwaesdall's. Shortly before our wedding we were blessed to find the perfect little house in Ramona and became homeowners for the first time. As we settled into life in Ramona, we continued to help out at our friends' wineries in the tasting rooms, special events and parts of the wine production, dreaming and planning for the day we would be working at our own winery, a day that came much earlier than we anticipated.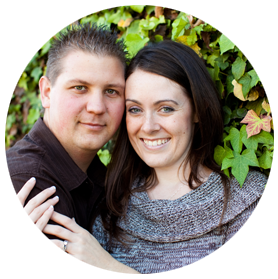 After much discussion and planning, everything fell into place and our dreams came to fruition when we purchased La Finquita Winery & Vineyard in December 2013. It was the best Christmas present we could have imagined!
La Finquita Winery & Vineyard has become a true labor of love with countless hours spent in the vineyard and around the property, preparing the newly remodeled tasting room, and keeping up with our "normal" jobs. We are truly blessed with the love and support of both family and friends as we embarked on this adventure, and cherish each day we get to live our dreams of owning our own winery in the beautiful Ramona Valley.