We love our four-legged friends here at La Finquita, they are part of the family (and think they run the show)!
Get to know some of our winery dogs who you might meet on a visit to the tasting room.
---
Laney Rose
My Humans: Charlie & Jess Koehler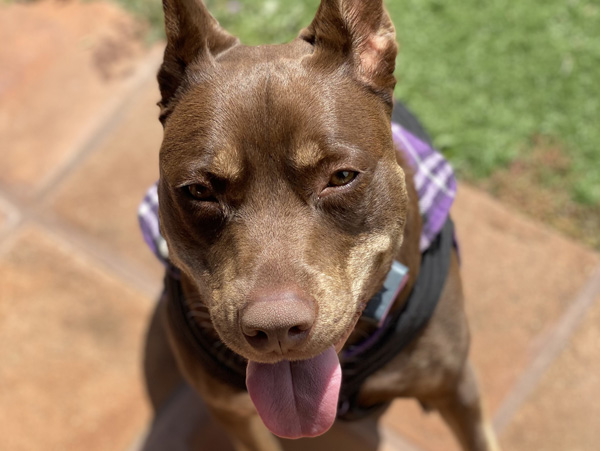 I love being a winery puppy in my forever home. I'm a little shy, but I really want to be your friend. Let me warm up and then I'll be giving you lots of kisses, wanting to play tug-of-war and begging for belly rubs.
Kona
My humans: Garrett Adelman & Rachel Vaca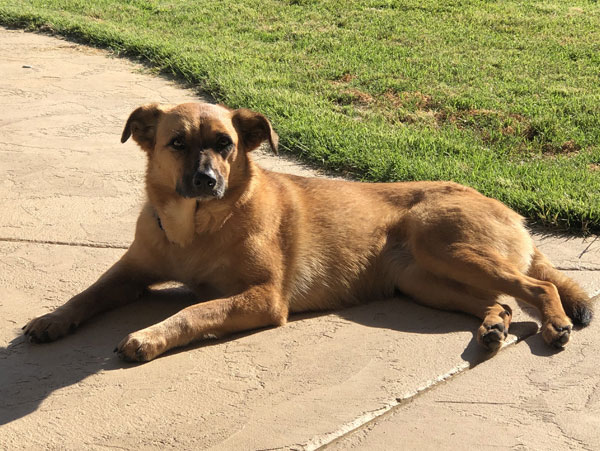 Hi I'm Kona! I'm an Australian Cattle Dog and Australian Shepherd blend with all of the energy. I want to be best friends with all humans and if given the opportunity I will never pass up an opportunity to lick your face! If you see me around the winery please feel free to pet me.
PJ
My humans: Justin & Tay Trinidad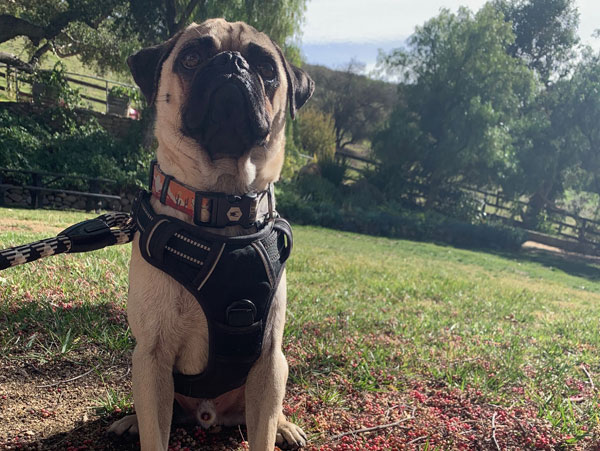 Hi Pug fans! My name is PJ (short for Pajamas!) and I'm 2 years old. I love belly scratches, treats, going wine tasting with my pawrents, camping and hiking!
IG @PJsPugLife
---
Sammie Rae
My human: Allie Rae Ferguson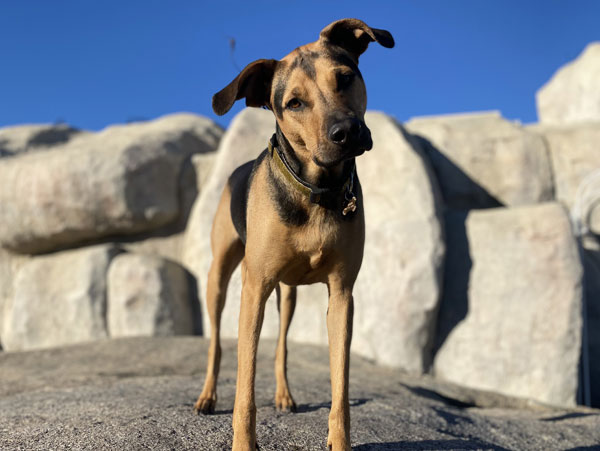 Hi, I'm Sammie Rae, a 4 year old rescue. I'm half vizsla, half German Shepard and 100% cute face. I love nature walks with mom, chasing squirrels, chicken nuggets, and sleeping on my humans' pillows. I'm a little shy, but once I get to know you, you are a friend for life!
Favorite Treat: bacon
Favorite LF Wine: Puppy Kisses
William (aka Will, aka Magoo)
My human: Tori Knettle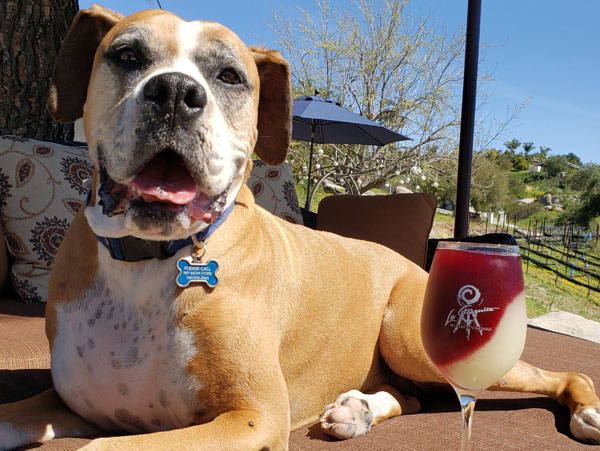 Hi everyone, my name is William Magoo! As the most senior Winery Dog at La Finquita, I also take on the duty of Official Charcuterie Inspector. It's a ruff job, but who am I to wine about it…..Hope to see you all at the winery soon!!
All of our winery dogs are friendly, but please let a team member know if you aren't comfortable and we are happy to make sure they stay inside while you enjoy your visit.
Kara Lynne
My humans: Charlie & Jess Koehler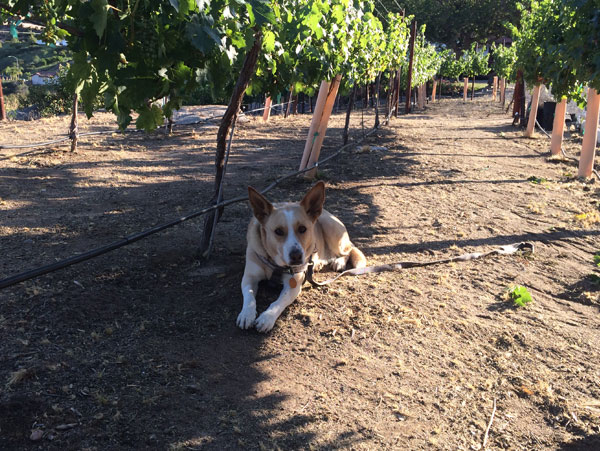 Samson
My humans: Justin & Tay Trinidad