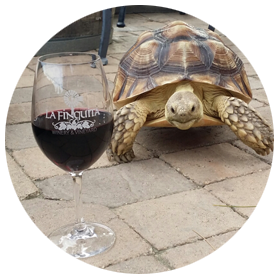 Unique Hand Crafted Gifts
Located inside our tasting room, our boutique offers a variety of unique hand crafted gifts, wine paraphernalia and logo souvenirs to commemorate your visit to La Finquita Winery & Vineyard. Find that perfect gift for the wine-lover in your life.
Looking for something extra special? Ask about our custom-etched wine bottles, the perfect personalized gift for any life moment, including weddings, birthdays, birth announcements and holidays.